Are You Planning Anything Special On April 22?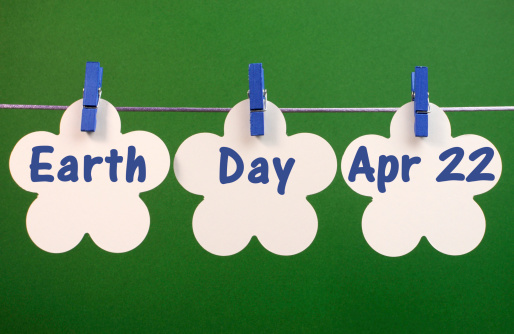 Earth day is just around the corner! Is your IT team doing all they can to give you the best service while also helping the environment? It's easier than you think.
On Wednesday, April 22 the world celebrates Earth day – a time to reflect on what we're doing to help preserve our beautiful planet. When you're choosing an IT team, are you choosing one that's effective, budget-friendly, and environmentally conscious?
We know what many other IT service companies don't know. There are several courses of action that will not only help to improve your business and increase productivity, but also show conscious effort to help keep our Earth clean.
So, what is CTECH Consulting Group doing to help out both your business and our earth this year?
Old, outdated hardware needs constant care, upkeep and attention. Those systems consume more power than advanced, newer designs, which are created to save power and reduce your output. Not only will getting you updated allow your business to work with the latest technology – streamlining work and improving output – but you'll also reduce the costs of maintenance and your eco footprint while doing so.
Prepare Conscious Arrangements
If you're replacing your desktop systems, it's important that you have your IT team take care of it to ensure your data is safely removed and that hard disks are properly wiped and destroyed if necessary.
We'll make arrangements with local electronic recyclers to make sure that your systems are properly recycled – or, rather than just trashing your machines, we also prep systems for donation to non-profits, schools, or resale to your staff if they're in adequate shape.
Every little thing counts – let us handle any boxes from your new hardware so we can ensure they're properly recycled.
Make an impact this Earth Day!
Choosing the right IT service team can also mean helping out the environment – this Earth Day, we'll be providing efficient, cost-effective, and environmentally friendly solutions.
Let us clear up your clutter – literally and figuratively. To get set up with the best IT solutions that will benefit both your business and our environment, contact CTECH Consulting Group at info@ctechgroup.net or by phone at (403) 457-1478.
My passion is to make my mark on the world in a positive and lasting way. I want to set an example for my son that his father can compete with integrity in today's world, be very successful, and leave the world a better place for him.
Combining my technical/business-based education with a long career steadily progressing up the corporate ladder, I decided to build a company that held true to my values. So, I founded and designed the next generation of IT support firm: CTECH Consulting Group Inc. We are a completely automated, cloud-based IT company designed to compete against any other IT firm without the overhead. We promote a lifestyle to all our staff where they can work anywhere, at any time, access any information on any device that is relevant to their job, and collaborate with anyone they want to.