In today's highly competitive business world, information technology is a fundamental part of getting ahead. Have you been settling for an internal IT guy? Sure, they're probably great – they know your company and they offer distinct benefits, but it's a major investment that sometimes, isn't worth the high cost.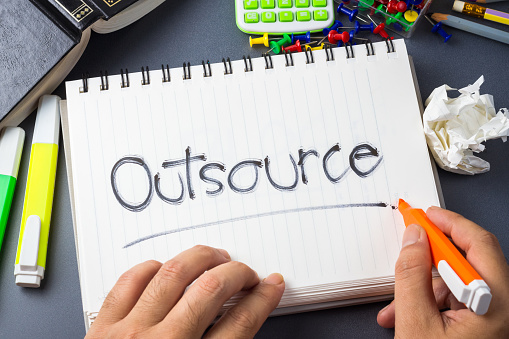 CTECH Consulting Group knows the decision between an outsourced IT department and an internal IT guy is difficult. That's why we're here to outline the pros and cons – helping you get a better idea of what you need to succeed. Call (403) 457-1478 or send us an email at info@ctechgroup.net.
In the past, having an internal IT guy was common, but nowadays, when businesses start growing and hiring more staff members, they need to start focusing on other key aspects of the company, including:
Handling new business opportunities that are coming in
Providing a high level of client service
Marketing products and/or services
Do you really want to add information technology to that list? For most companies, hiring an internal IT guy becomes far too costly – paying a full-time salary and benefits for someone, then realizing it's cost prohibitive when that person takes a vacation or gets sick and they're unable to handle your technology needs.
When you hire an outsourced IT department, on the other hand, you have access to an entire team – if one person gets sick or goes away on vacation, you can rest assured knowing your technology needs are still taken care of. Plus, you achieve the following benefits:
A varied set of skills and expertise: An entire team brings multiple technicians with varied skills and expertise levels – and those technicians are kept up-to-date with the latest technologies and training to best serve your needs.
A simple and predictable way to save money: An outsourced IT department costs a lot less than paying a monthly salary and benefits, and when you take advantage of managed service plans, you're paying a predictable rate each month.
A greater range of solutions available to you: An IT services company is able to leverage their partnerships to give you a greater range of solution choices in terms of hardware and software – often getting you a better price.
You need an outsourced IT department you can depend on – because when it comes to technology, your needs are always evolving, and the truth is, a single IT guy simply can't keep up.
Get the best outsourced IT department to handle all of your information technology needs. Call CTECH Consulting Group at (403) 457-1478 or send us an email at info@ctechgroup.net for more information.
My passion is to make my mark on the world in a positive and lasting way. I want to set an example for my son that his father can compete with integrity in today's world, be very successful, and leave the world a better place for him.
Combining my technical/business-based education with a long career steadily progressing up the corporate ladder, I decided to build a company that held true to my values. So, I founded and designed the next generation of IT support firm: CTECH Consulting Group Inc. We are a completely automated, cloud-based IT company designed to compete against any other IT firm without the overhead. We promote a lifestyle to all our staff where they can work anywhere, at any time, access any information on any device that is relevant to their job, and collaborate with anyone they want to.