In just a few short years, the cloud has gone from a simple buzzword to a dominant technological tool in a wide range of different industries. It's hard to argue with the fact that cloud services usher in a bold new era of productivity by making it easier to share files and by making collaboration more meaningful, particularly in terms of an entity such as a law firm. However, because lawyers in particular are governed by very strict data security laws and regulations, tech-savvy attorneys NEED to know a few key things in particular moving forward.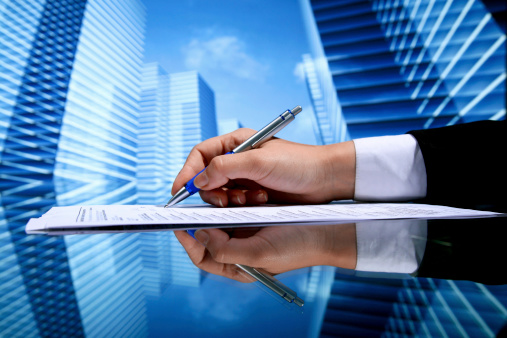 The Benefits of the Cloud for Lawyers
Perhaps the most immediate benefit of lawyers who move into the cloud, even via productivity suites such as Microsoft's Office 365, is a reduction in the total cost of ownership (TCO) of their switch. Due largely to the fact that businesses no longer have to invest upfront in infrastructure to set up their own file servers but can unlock many of the same benefits, this is helpful in terms of e-discovery in particular.
According to a study published by the American Bar Association, switching to the cloud could save a law firm an average of 36 percent over more traditional software-based enterprise solutions. Suites such as Microsoft Office 365 include e-discovery specific features in particular, which will help extend those savings even further.
The Ramifications of the Cloud for Lawyers
One of the most important aspects of the cloud for lawyers to understand, however, is that not all providers are created equally. Using a standard, consumer-grade cloud solution is not enough for law firms to adhere to the necessary confidentiality regulations and compliance requirements. Uploading client information into a cloud-based service that is not specifically designed to meet these requirements could result in an instant violation of current laws, to say nothing of the damage that would be done if that service were breached and patient information exposed.
When picking a cloud-based provider, it is always important for lawyers to choose one with security features built in that allow them to both work the way they need and protect that information the way they must. Office 365, for example, includes secure collaboration features that not only extend to desktops and laptops, but also smartphones, tablets and more.
The Legal Cloud Computing Association (LCCA) is one example of an organization that has championed the use of the cloud for law firms, albeit with a fairly significant asterisk involved. The LCCA fully encourages law firms to embrace the cloud, as long as certain standards regarding data security and privacy are followed to a "T." Using the standard version of Dropbox does not guarantee the level of security required in such a strict industry, so the "pro" version with its more robust set of security protocols (including giving users the ability to remotely wipe devices) would absolutely be the way to go.
The LCCA has also urged the American Bar Association to create its own set of standards governing cloud usage for lawyers to help prevent the types of devastating data breaches that would expose the personal information of millions of legal clients to harm if left unchecked.
CTECH Consulting Group is incredibly proud to be your go-to source for all things technology. Whether you're looking for tips, tricks or all the latest news you need to get the most from your devices, you've come to the right place. Those looking for more information about any of these topics can always contact us at (403) 457-1478 or send us an email at info@ctechgroup.net at any time.
My passion is to make my mark on the world in a positive and lasting way. I want to set an example for my son that his father can compete with integrity in today's world, be very successful, and leave the world a better place for him.
Combining my technical/business-based education with a long career steadily progressing up the corporate ladder, I decided to build a company that held true to my values. So, I founded and designed the next generation of IT support firm: CTECH Consulting Group Inc. We are a completely automated, cloud-based IT company designed to compete against any other IT firm without the overhead. We promote a lifestyle to all our staff where they can work anywhere, at any time, access any information on any device that is relevant to their job, and collaborate with anyone they want to.