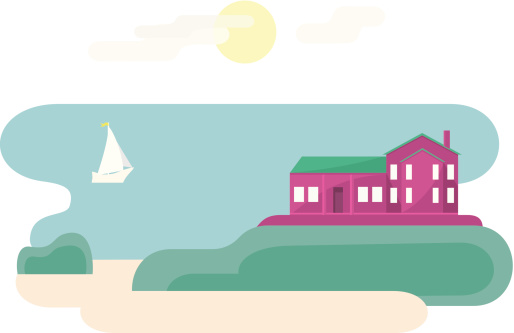 More than Just a Trend: Airbnb Offers Better Service and Lower Cost Compared to Traditional Lodging
Vacations are expensive. A lot of families will try to save money by finding the cheapest motel they can find, but this isn't always the most valuable option. Sure, you'll save some money, but the cheapest motels are cheap for a reason. They offer few amenities, and they are often located in the worst part of town. Do you really want to spend your vacation in a neighborhood where it isn't at all unlikely you'll get mugged or your car broken into?
No, of course you don't. Vacations are for relaxing, and the furthest thing from your mind should be potentially violent crime being inflicted on you and your family. Instead of going the traditional route for lodging, check out Airbnb, the popular lodging site where people rent out either a room or their entire house/apartment to strangers at a per-night cost. This arrangement has proven beneficial to absolutely everyone involved:
Hosts (they get to make a tidy profit with little to no capital investment required)
Visitors (they're able to find a better place at a safer location and lower cost than traditional lodging)
Airbnb itself (the company is now valued at $10 billion).
In addition to vacations, Airbnb is great tool for business owners and managers looking to save money when their organization fronts the bill for employees travelling for meetings and conferences. Airbnb is also great for long stays, because for the cost of a mid-range hotel you'll get amenities like a full kitchen and a washer/dryer, things you wouldn't find in your room even in a top-of-the-line expensive hotel.
There are many more benefits to using Airbnb. Primary among those benefits is the connections you can make with other people. In a normal hotel or motel, you check in with the desk clerk and that is the beginning and the end of your human interaction. With Airbnb, you can make face-to-face contact with the owner, and if you're renting a room rather than the whole place, you'll make conversation and maybe even share a meal with your host. Many a long-term friendship has been made this way, and you can never have too many good friends.
Is the sharing economy a fad, or is it here to stay? Who cares? All that matters is that it's here now, and you should take advantage of Airbnb to get the better mix of quality and cost than what traditional lodging has to offer.
Learn more about Airbnb at http://www.airbnb.com.
My passion is to make my mark on the world in a positive and lasting way. I want to set an example for my son that his father can compete with integrity in today's world, be very successful, and leave the world a better place for him.
Combining my technical/business-based education with a long career steadily progressing up the corporate ladder, I decided to build a company that held true to my values. So, I founded and designed the next generation of IT support firm: CTECH Consulting Group Inc. We are a completely automated, cloud-based IT company designed to compete against any other IT firm without the overhead. We promote a lifestyle to all our staff where they can work anywhere, at any time, access any information on any device that is relevant to their job, and collaborate with anyone they want to.