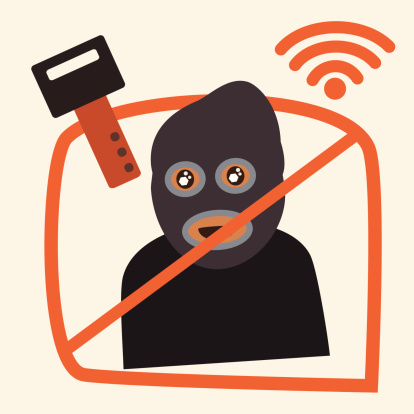 In early 2010, many business professionals and home computer users fell victim to a fairly common fake computer problem scam, wherein hackers disguised themselves as Microsoft support technicians and tried to trick unsuspecting victims into paying a fee, in order to remove malware infections from their computers. In the past few weeks, this fake support scam has reappeared.
As scammers continue to search for victims via telephone calls, it's fundamental for you to keep an eye out and beware! Keep in mind; these fake support scams are becoming more and more common – often using a combination of sales tactics, lies, and potential consequences of ignoring the scammer's "assistance."
What Are the Telltale Signs of a Typical Microsoft Support Scam?
When a scammer calls, they'll claim to be a support technician, then they'll tell you that your computer is infected with dangerous malware. Once you're questioning your computer's security, they'll start trying to convince you to:
Download software that removes the malware on your computer.
Give them remote access to your computer to remove the malware.
If you download the software, your computer will become infected with malware, and if you give them remote access, they'll wreak all sorts of havoc. If you receive a suspicious phone call, we recommend calling our team of IT support professionals IMMEDIATELY at (403) 457-1478. We'll help you determine whether or not it's safe – and in the meantime, here's a few tips:
Don't purchase software/services without verifying the source.
Never allow a stranger to have remote access to your computer.
Take down the caller's number to help protect your friends/family.
Also keep in mind; Microsoft does not call end-users for support related matters. If you receive a call from a technician claiming to be from Microsoft, we guarantee it's a scam.
Interested in learning more about this scam? Or maybe you've already fallen for this scam and need to remove malware? Give us a call at (403) 457-1478 or send us an email at info@ctechgroup.net. CTECH Consulting Group can help you protect your information systems against emerging security threats.
My passion is to make my mark on the world in a positive and lasting way. I want to set an example for my son that his father can compete with integrity in today's world, be very successful, and leave the world a better place for him.
Combining my technical/business-based education with a long career steadily progressing up the corporate ladder, I decided to build a company that held true to my values. So, I founded and designed the next generation of IT support firm: CTECH Consulting Group Inc. We are a completely automated, cloud-based IT company designed to compete against any other IT firm without the overhead. We promote a lifestyle to all our staff where they can work anywhere, at any time, access any information on any device that is relevant to their job, and collaborate with anyone they want to.