When it comes to IT, we know what you're looking for – you need services that are innovative, secure, and cost-effective.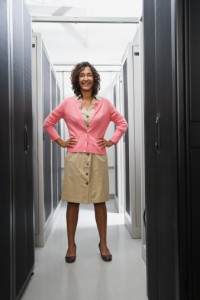 We provide IT services and support designed to improve your operations and ensure that you never have to give your technology a second thought; CTECH Consulting Group takes care of all your IT needs, so you're able to focus 100% of your time and energy on producing your best work.
IT outsourcing puts your livelihood in the hands of a skilled, experienced, and highly reliable team of technology experts. We ensure your IT infrastructure is strong and that you're working with the best services for your unique needs.
Want to learn more about how IT outsourcing helps your business thrive? Reach out to CTECH Consulting Group at info@ctechgroup.net or (403) 457-1478.
Instead of paying fixed costs and working with services that you don't really need, IT outsourcing allows you to pay for only the services you use – making your budget easier to control and allowing you cut back unnecessary spending.
Most crucial of all is the peace of mind you gain with a reliable and skilled IT team at your side. With a team of technicians who truly understand how technology works, you're able to stop worrying and make sure your focus is kept on your business.
Whenever you encounter issues, our team is on it. You keep on working while professionals take care of your technology issues.
When everything is properly implemented and your services are strategically planned, your operations improve and your productivity increases.
Bugs today are complex – outsourcing your IT helps make sure that your security and compliance is up to date. Our team ensures you're working with the best firewalls, antivirus software, and other proactive security measures.
When you start outsourcing your IT, you remove a huge burden from your shoulders – we take care of all your IT needs so you're able to focus your time and attention on clients. CTECH Consulting Group ensures that you get the best return on your IT investment, with smart services and reliable support.
Contact us at info@ctechgroup.net or (403) 457-1478.
My passion is to make my mark on the world in a positive and lasting way. I want to set an example for my son that his father can compete with integrity in today's world, be very successful, and leave the world a better place for him.
Combining my technical/business-based education with a long career steadily progressing up the corporate ladder, I decided to build a company that held true to my values. So, I founded and designed the next generation of IT support firm: CTECH Consulting Group Inc. We are a completely automated, cloud-based IT company designed to compete against any other IT firm without the overhead. We promote a lifestyle to all our staff where they can work anywhere, at any time, access any information on any device that is relevant to their job, and collaborate with anyone they want to.