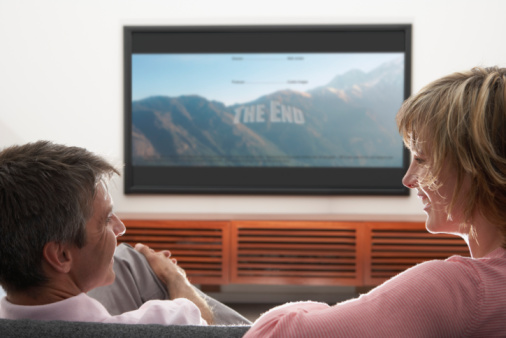 The Digital Living Network Alliance (DLNA) is an open standard used for sharing media files within a home network. Set up your devices and enjoy streaming HD.
What's the simplest way to stream videos stored in PCs in HDTVs using the Internet?
The Digital Living Network Alliance (DLNA) is an open standard used for sharing media files within a home network.
Before we go deep into the set up, know first that the device that sends the stream is the DLNS server, while the receiving end is the DLNA renderer. Both devices must be connected to the same network for them to work.
Set up a DLNA server on Windows
Windows support DLNA server set up without the need for additional software. You can use Windows Media Player as a DLNA server, but you have to set it up as such: Select 'Stream' from the options then turn on media streaming. In the 'Media streaming options' that pops up, select 'Turn on media streaming' then you'll be directed to another dialog box where you can control which devices on the network can receive the stream. Easy peasy!
Android, iOS, Mac OS X, and Linux also have DLNA server function, as well as consumer Network-Attached Storage (NAS).
Set up DLNA compatible media players
After setting up your server, it's time to set up your renderer. Network capable HDTVs, players, and game consoles can already render DLNA. If you're unsure, you can check your device's home screen for music, pictures, and video options. Selecting one of these will give you a list of DLNA servers available on the network. Just select the server and media file you want to access and have it on your rendering device.
BubbleUPnP on an Android phone
Android phones can also serve as DLNA renderers. Get Chromecast and download BubbleUPnP for free, you don't have to install its own server on your PC. All you need to do next is select the server you want to stream from. After you select a file, BubbleUPnP will provide a list of player apps available on your Android device. Selecting AllCast will send the stream to your Chromecast and broadcast it on your HDTV.
Roku provides a simpler system of DLNA streaming. Just download the Roku Media Player and have instant access to your media files on your PC.
Have questions about streaming media to your TV?  Give us a call, we can help.  Call (403) 457-1478 or drop us an email at info@ctechgroup.net.
My passion is to make my mark on the world in a positive and lasting way. I want to set an example for my son that his father can compete with integrity in today's world, be very successful, and leave the world a better place for him.
Combining my technical/business-based education with a long career steadily progressing up the corporate ladder, I decided to build a company that held true to my values. So, I founded and designed the next generation of IT support firm: CTECH Consulting Group Inc. We are a completely automated, cloud-based IT company designed to compete against any other IT firm without the overhead. We promote a lifestyle to all our staff where they can work anywhere, at any time, access any information on any device that is relevant to their job, and collaborate with anyone they want to.