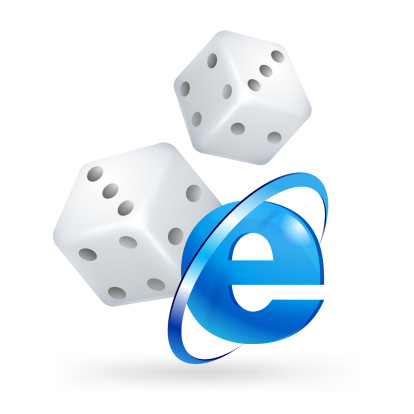 Microsoft Drops Support for Older Systems Running Internet Explorer – Find out if Your Business is Affected!
It's time to get rid of your old Microsoft PC. If newer technology hasn't convinced you yet, this might. Microsoft has announced that they will drop support for older versions of Internet Explorer. Starting January 12th, 2016, Microsoft is changing its list of supported Windows configurations. Microsoft said in a statement recently, "Only the most recent version of Internet Explorer available for a supported operating system will receive technical support and security updates."
What does that mean for you? Well, This means if you're running Internet Explorer on an older PC, you can say goodbye to security updates for the internet browser. Support for the five-year old Internet Explorer 8 will be dropped completely, for Windows and server releases.
This recent news follows a trend from Microsoft, who announced in April 2014 that they dropped support for the Windows XP operating system.
It is said that dropped support for older versions of Internet Explorer 8 will likely affect a lot of people. Net Applications stated that Internet Explorer 8 is the most popular single browser version worldwide. It is installed on more than 20% of all PCs running a desktop OS, including many that are still running Windows XP.
StatCounter says that around 6% of all web traffic uses the browser still. Internet Explorer 9 & 10 will only be supported on these three older platforms, where later versions cannot be installed:
Internet Explorer is supported in Windows Vista (SP2 or later) and Windows server 2008 (also SP2 or later). Windows Vista will reach its end-of-support-date in 2017.
Internet Explorer 10 is the only supported version for Windows Server 2012.
This means, Internet Explorer 11 is a required upgrade for all PCs and devices running Windows 7, Windows Server 2008 R2, and Windows Server 2012 R2. That means, about 98% of all Windows PCs in use worldwide will be required to have Internet Explorer 11 installed in order to continue receiving security update.
So if your business is affected by this change, make sure you update your systems and software immediately to avoid security threats due to lack of support. Don't fall behind, change with the times and stay updated and protected.
For more information on Microsoft's supported Windows configurations, please feel free to contact our team at CTECH Consulting Group. Give us a call at (403) 457-1478, or send us an email at info@ctechgroup.net. Our team is dedicated to providing you with the support and information your business needs to succeed.
My passion is to make my mark on the world in a positive and lasting way. I want to set an example for my son that his father can compete with integrity in today's world, be very successful, and leave the world a better place for him.
Combining my technical/business-based education with a long career steadily progressing up the corporate ladder, I decided to build a company that held true to my values. So, I founded and designed the next generation of IT support firm: CTECH Consulting Group Inc. We are a completely automated, cloud-based IT company designed to compete against any other IT firm without the overhead. We promote a lifestyle to all our staff where they can work anywhere, at any time, access any information on any device that is relevant to their job, and collaborate with anyone they want to.