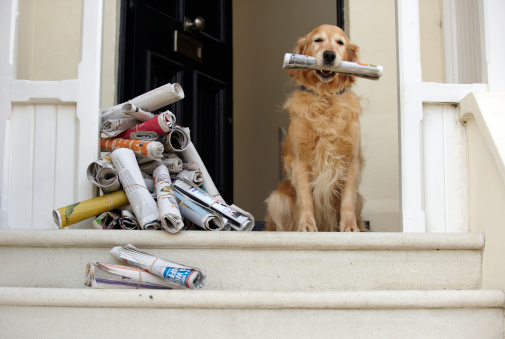 Did you say free? That's always a word that's worth looking into if it comes from someone you trust.
Keeping up with the news or articles online can be pretty challenging these days, especially if you want a balanced approach by reading from multiple sources. Creating bookmarks or sending yourself an email with the subject "Read later" can work for some, but for others, it's just too much and it isn't worth it.
There is a great free application available for those who like to read articles online but stress out over the management or tracking off the items you want to stay on top of.
Instapaper, allows you to surf the web and tag articles for viewing later. You can then read the articles on your iPhone, iPad, or Kindle at any time, and it's easy to keep track of stories at your leisure. And this is completely free of charge.
To get started, you need to sign up for the free account online or through their app. Once you do this, you are set. You can start saving news stories straight to Instapaper by using the "share sheet" feature found in their app. The application on your mobile devices appears to be the best way to access Instapaper, as we find their website does appear to be a bit on the confusing side.
Here is another neat feature! You can access your stories hands-free. Perfect for when you are driving or busy with other activities. The application will read out your stories just like listening to an audio book.
There is also a premium version for $3.00 per month that allows you to create playlists, highlight unlimited articles, and search text for specific terms and phrases.
Worth checking out? Visit instapaper.com to learn more or search for the Instapaper app in your mobile phones' app store.
There are lots of tools and tricks out there to make it easier to use information technology in your daily life, whether it's at home, in the office, or on the go. CTECH Consulting Group can help. We're experts when it comes to mobile technology, and we're ready to talk to you about how to integrate mobility into your life. Call us at (403) 457-1478 or send an email to info@ctechgroup.net today.
My passion is to make my mark on the world in a positive and lasting way. I want to set an example for my son that his father can compete with integrity in today's world, be very successful, and leave the world a better place for him.
Combining my technical/business-based education with a long career steadily progressing up the corporate ladder, I decided to build a company that held true to my values. So, I founded and designed the next generation of IT support firm: CTECH Consulting Group Inc. We are a completely automated, cloud-based IT company designed to compete against any other IT firm without the overhead. We promote a lifestyle to all our staff where they can work anywhere, at any time, access any information on any device that is relevant to their job, and collaborate with anyone they want to.