Getting a grasp on every feature that your iPhone has to offer can be tough, and it's even more frustrating when simple features like screen rotate aren't working. Does your phone appear to be stuck in landscape or portrait mode? Are you spinning your phone around so much that it makes you dizzy… and the screen still isn't budging? You can test out a few different steps to see if you simply need to adjust your settings, or if there's a bigger issue at hand.
Here Are Three Tips To Help Fix Your iPhone or iPad Screen Rotation Issue.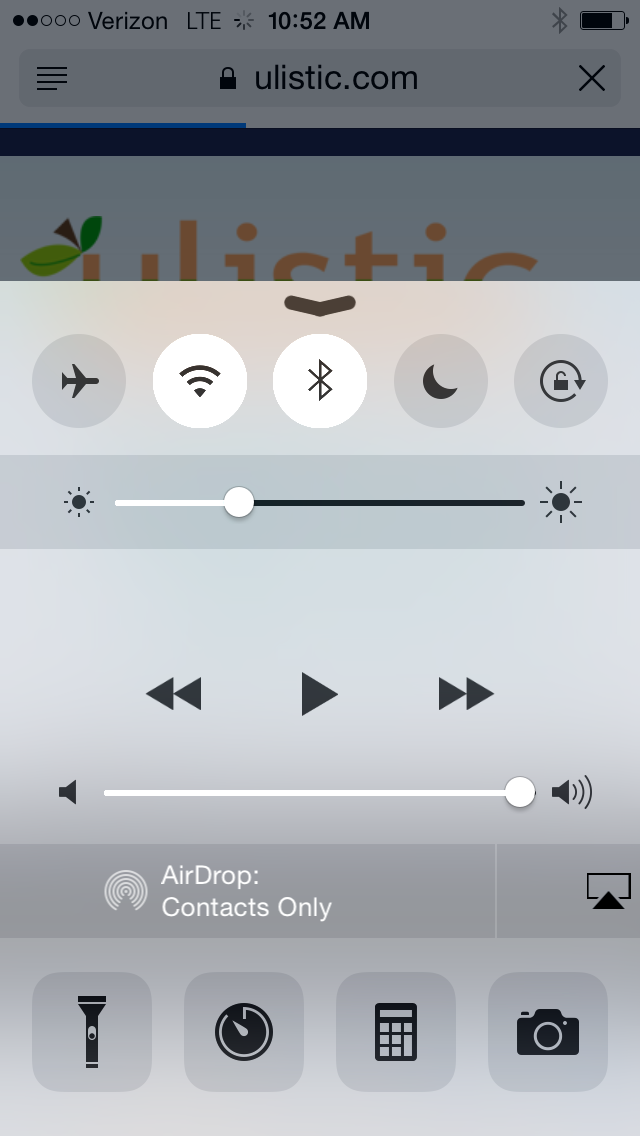 First, it's important to recognize that not all apps rotate – some function only in portrait or landscape mode, and some switch independently depending on the content they're displaying. Your calculator app should rotate with your device, so opening that and moving your phone around should give you an idea if rotation is working.
Check for the rotate symbol (a lock with a circular arrow around it) in your status bar. If you see that icon it means that Orientation Lock is on. You can turn it off by swiping up from the bottom of the screen to get to control center – then simply tap the icon.
Are you working on an iPhone 6? Turning off Display Zoom will allow you to rotate the home screen
Using an iPad? You likely have a Side Switch which can be turned off or on – use that tool accordingly and see if your rotation is working properly.
Still No Luck?
If you've tried the options above and are still having issues with your device's rotation, try restarting your device. Beyond that, you can back up and restore your device and hope that the factory setting will return its functions.
To get more tips on dealing with hardware issues with apple or other devices contact CTECH Consulting Group at info@ctechgroup.net or by phone at (403) 457-1478.
My passion is to make my mark on the world in a positive and lasting way. I want to set an example for my son that his father can compete with integrity in today's world, be very successful, and leave the world a better place for him.
Combining my technical/business-based education with a long career steadily progressing up the corporate ladder, I decided to build a company that held true to my values. So, I founded and designed the next generation of IT support firm: CTECH Consulting Group Inc. We are a completely automated, cloud-based IT company designed to compete against any other IT firm without the overhead. We promote a lifestyle to all our staff where they can work anywhere, at any time, access any information on any device that is relevant to their job, and collaborate with anyone they want to.