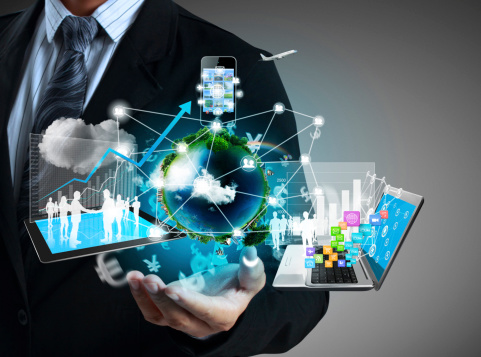 Does it seem like you spend more time than you should preparing documents in Office?  You are if you aren't using these speedy keyboard shortcuts.   It may take you some time to get into the habit of using computer keys, instead of the mouse to complete tasks, but it will be worth your efforts in the end with increased efficiency.
Word
Press Alt+W, then W by itself
—To a list all your open documents.
Right-click on a word
—To show a definition, and the correct pronunciation.
Press Alt+Shift, then the up/down arrows
—To rearrange items in a bulleted or numbered list.
Shift+F7
—To Access the Thesaurus
Ctrl+Shift+E
—To Turn Track Changes on and off quickly
Excel
Press F11 in any cell
—To create a bar chart within a set of data.
Ctrl+Shift+$
—To format your data into currency, with commas, and two decimal places.
Ctrl+Shift+%
—To will format your data into a percent.
PowerPoint
To Add Background Music
— Go to the" Playback" tab and add music with the "Play in Background" option.
To Tweak Themes
—Go to the "Variations" box to change the colors, fonts and effects of slideshow themes.
Press "Tab"
—To shift between overlapping objects on slides.
Outlook
To Link Contacts
—Choose "Link Contacts" from any entry on the "People Screen"
To Preview a Message
—Choose "View," then "Message Preview" to turn on/off previews of your messages.
To Turn Off All Alerts
—Go to "Mail Options" and create an Outlook Rule to only display emails from select people.
These keyboard tips and tricks will have you on your way to becoming a master of Microsoft Office.
For more information, or if you are having difficulties performing these shortcuts, our team of Microsoft Office experts are always here to help.     
My passion is to make my mark on the world in a positive and lasting way. I want to set an example for my son that his father can compete with integrity in today's world, be very successful, and leave the world a better place for him.
Combining my technical/business-based education with a long career steadily progressing up the corporate ladder, I decided to build a company that held true to my values. So, I founded and designed the next generation of IT support firm: CTECH Consulting Group Inc. We are a completely automated, cloud-based IT company designed to compete against any other IT firm without the overhead. We promote a lifestyle to all our staff where they can work anywhere, at any time, access any information on any device that is relevant to their job, and collaborate with anyone they want to.