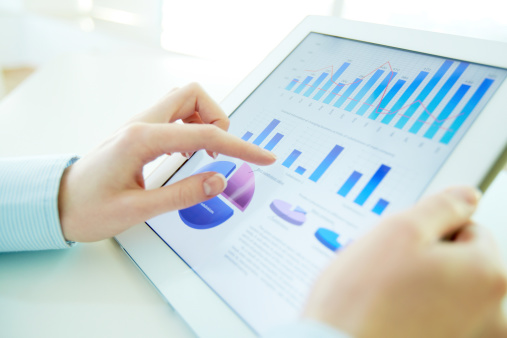 In the past, you would have paid hundreds of dollars to get Microsoft Word, Excel, and PowerPoint on your computer. More recently, cloud technology has allowed Microsoft to switch to a more affordable model for customers, allowing them to rent those programs and pay by the month.
On Thursday, November 6th, Microsoft announced that now these programs are more affordable than ever: they're free. That is, they're free if you're using the mobile version on your Android, iPhone, or iPad. Another caveat: this free software is only available to the mobile devices of private persons. Businesses will still have to pay for Office 365, even on their smartphones and other mobile devices.
Remember, this is a marketing strategy, not charity. Microsoft CEO Satya Nadella is making sure the software juggernaut maintains its position as the world leader in document-editing programs. Many free programs, such as Kingsoft Office Free and Apache OpenOffice, have sprung up over the years to offer a less capable but also less expensive; free actually, alternatives to Microsoft Office.
Microsoft is using this "freemium" strategy to show how much better Microsoft's products are than those free alternatives, hoping users will be hooked enough to purchase the full versions for their desktops and laptops.
There is quite a difference between when these free programs were announced and when they will actually be available. Microsoft says they'll be ready in early 2015. It will take months to sort everything out because smartphones run on a variety of operating systems, and it takes time to make sure these programs work on each one. In the meantime, Microsoft has released a test version of the free Microsoft suite for Android tablets while the full version for both Apple and Microsoft products continues to be developed.
Ready to hear more about the latest news on Microsoft? Contact us at (403) 457-1478 or send us an email at info@ctechgroup.net. CTECH Consulting Group will be sure to keep you posted!
My passion is to make my mark on the world in a positive and lasting way. I want to set an example for my son that his father can compete with integrity in today's world, be very successful, and leave the world a better place for him.
Combining my technical/business-based education with a long career steadily progressing up the corporate ladder, I decided to build a company that held true to my values. So, I founded and designed the next generation of IT support firm: CTECH Consulting Group Inc. We are a completely automated, cloud-based IT company designed to compete against any other IT firm without the overhead. We promote a lifestyle to all our staff where they can work anywhere, at any time, access any information on any device that is relevant to their job, and collaborate with anyone they want to.