The transition has felt more like a slow march at times, but Microsoft is trying to shake their image of focusing only on the enterprise market, moving more and more into the consumer world. Going toe to toe with companies such as Apple and Google, long heralded for their intuitive products, Microsoft is making strides toward simplicity, with tools like their 2011 acquisition of Skype leading the charge.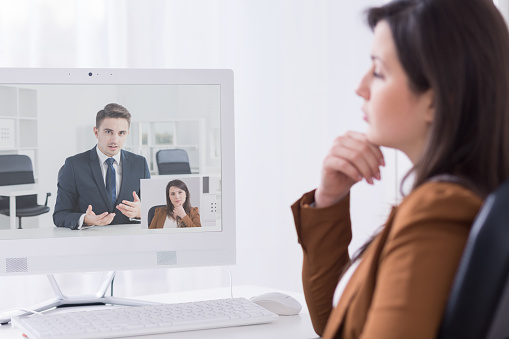 Announced in July, Microsoft is rolling out Skype Meetings, a videoconferencing tool aimed at helping small businesses. As long as you've got a business email, anyone in the United States can now enjoy HD video conferencing for 60 days with calls for up to 10 people. After this introductory window expires, the ceiling drops to three users per call, still plenty for most small teams.
The new communication tool is really positioned as a teaser for their more robust Skype for Business suite, currently included in some Office 365 subscriptions. The primary difference is a question of features and scale, with the full-fledged version supporting conferences for up to 250 people, and allowing instant messaging to anyone in the company at all times; whereas, the free Skype Meetings only supports Instant Messaging during a call.
Beyond the value of face-to-face communication, Skype Meetings is targeting screen-sharing platforms such as GoToMeeting and Join.me. By offering their own easy presentation features to display the meeting organizer's screen, the person running the show can also leverage tools such as a "laser pointer" and virtual whiteboard and the ability to mute the audience. While it's handy to avoid interruptions or people talking over one another, this can be especially useful if only to limit the background noise as additional users join the event.
Unlike many videoconferencing options of years past, the barrier to entry is now dropping further than ever. While software cost has always been a concern, much of the investment was in considering the hardware required to support the face-to-face goal. Where prior generations required upgraded or external cameras for HD footage or better network infrastructure to support the data requirements, much has changed in the last few years to minimize the heavy lifting. Current laptops and webcams enjoy markedly greater resolution, and the combination of increased bandwidth and improved compression has lessened the burden on office networks.
Even with a free lightweight tool, it's important to consider the potential applications of videoconferencing and whether it represents a much-needed improvement or a spurious distraction. While teams all under one roof likely have little to gain, those who work remotely or rely heavily on collaboration and group thinking will surely benefit from the ability to have face-to-face interactions from anywhere on the globe.
CTECH Consulting Group is the trusted choice when it comes to staying ahead of the latest information technology tips, tricks, and news. Contact us at (403) 457-1478 or send us an email at info@ctechgroup.net for more information.
My passion is to make my mark on the world in a positive and lasting way. I want to set an example for my son that his father can compete with integrity in today's world, be very successful, and leave the world a better place for him.
Combining my technical/business-based education with a long career steadily progressing up the corporate ladder, I decided to build a company that held true to my values. So, I founded and designed the next generation of IT support firm: CTECH Consulting Group Inc. We are a completely automated, cloud-based IT company designed to compete against any other IT firm without the overhead. We promote a lifestyle to all our staff where they can work anywhere, at any time, access any information on any device that is relevant to their job, and collaborate with anyone they want to.