A free Windows 10 migration or upgrade is available for qualified Microsoft OS customers, the deadline for which is July 29th, 2016. Microsoft has held out this free upgrade for about a year now for those running licensed versions of Windows 7 and 8.1 versions. You can go to this Windows 10 Specifications page to find out if your current OS, RAM, hard disk space, etc. is compatible with the upgrade requirements. Not all Windows 10 versions carry the same features, as you may have guessed. Click on the Windows 10 Editions page to see the various features of the different versions of Windows 10. Just click on the plus tab on the right to drop down the list of features for each type of Windows 10 experience.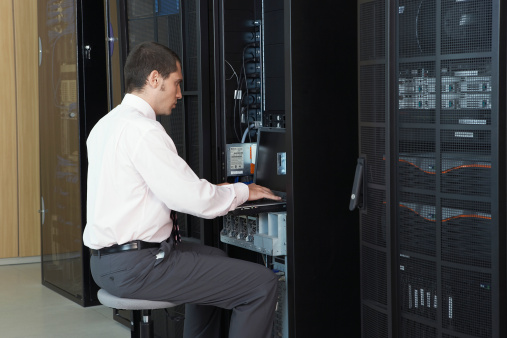 Should I Upgrade to Windows 10?
This is a question that can be answered by the individual Windows user or an IT specialist. For businesses, this is a question that runs a bit deeper, as you are dealing with upgrading multiple terminals and devices. You will have to evaluate your system requirements, data needs, and other various features that determine whether an upgrade to Windows 10 is something you want to do. But, it's a step that most PC and mobile users would likely benefit from, especially since it's free of charge for about another week. After July 29th, the cost of a Windows 10 upgrade will be at or near $200 USD and $249.99 CAD.
How It Works
As part of Microsoft's like-for-like free system upgrade, all of those currently running Windows 7 Starter/Home Basic or Home Premium will be upgraded to Windows 10 Home. Windows 8.1 users will also be upgraded to Windows 10 Home. Those running Windows 7 Professional or Ultimate will be upgraded to Windows 10 Pro. Windows 8.1 Pro and Pro for Students users will be upgraded to Windows 10 Pro as well. Windows Phone 8.1 users can upgrade free to Windows 10 Mobile. Upgrades are good for the lifetime of that device, i.e., you are licensed forever to run Windows 10, and you can reinstall it on that device any time in the future for free on that device should you need to. If you don't want to upgrade right now, you can acquire a Windows 10 digital license now and upgrade in the future.
Windows 10 Features and Benefits
According to Forrester Consulting, an IT team commissioned by Microsoft to conduct a Total Economic Impact (TEI) of Windows 10, the new operating system comes with a number of features and benefits, including:
Estimated 15% improvement in IT management time
Reduction in security remediation
Allows greater personal and business computing across devices
More self-service tools for employees
Reduction in third-party application costs and unnecessary licenses
Client device management savings could be up to $700,000 per year for some businesses
Estimated 25% more overall employee productivity
(Source: "Dubai Chronicle," July 12, 2016)
Get an IT Service Evaluation
The best way to be sure you are getting the exact Windows 10 upgrade you want, on the device or devices you want it on, and at what terms, is to have an IT expert evaluate your IT network, security settings, data network needs, etc. and make recommendations accordingly. CTECH Consulting Group is the trusted choice when it comes to staying ahead of the latest information technology tips, tricks and news. Contact us at (403) 457-1478 or send us an email at info@ctechgroup.net for more information.
My passion is to make my mark on the world in a positive and lasting way. I want to set an example for my son that his father can compete with integrity in today's world, be very successful, and leave the world a better place for him.
Combining my technical/business-based education with a long career steadily progressing up the corporate ladder, I decided to build a company that held true to my values. So, I founded and designed the next generation of IT support firm: CTECH Consulting Group Inc. We are a completely automated, cloud-based IT company designed to compete against any other IT firm without the overhead. We promote a lifestyle to all our staff where they can work anywhere, at any time, access any information on any device that is relevant to their job, and collaborate with anyone they want to.