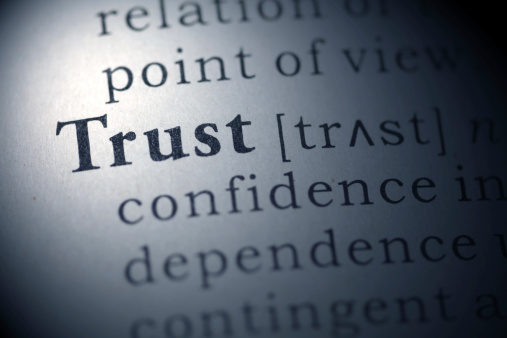 Dealing with the constantly evolving world of information technology can be tricky – and finding someone honest to supply you business's IT can be even harder. With new developments and rapidly changing advancements always around the corner, it's hard to know exactly what questions you should be asking when searching for an IT provider. Even more important than the answers you get, though, may be discovering what an IT company isn't telling you.
It takes a great deal of effort to keep businesses protected, and many IT companies take the easy way out and avoid talking about the hard stuff. Here are some things your current or future IT providers are likely keeping you in the dark about:
Even While Being Monitored, You're Not Always Safe
Again, it's a lot of work to keep a business – big or small – protected from hackers, bugs, malware, etc. Many IT providers will tell you that once you've acquired their service, you're in the clear – safe from attacks and free to go about your business. But this is rarely the case. Being upfront about the realities of the ever-changing threats in any circumstances is important.
Firewalls and Anti-Virus Protection isn't Always Enough
Likewise, setting up basic anti-virus protection and firewall security isn't always enough to keep your business and your data safe. Comprehensive network security is far reaching, and experts should be willing to go into detail about the security solutions and best practices you need to stay protected, even if it may go over your head a bit.
Complete Backups are The Best Defense Against Attacks
Since firewalls and other implemented defense systems can't always keep you safe, your IT provider should be letting you know that the best defense is actually to be backed up. You may like to think that you're always safe, but having your company's sensitive data backed-up is the best way to prevent it from ever being truly lost in case of an attack.
Prevention is Great, But Early Quick Detection is Better
It's always great to prevent a threat before it happens – it means your IT provider is paying attention, but not all threats can be prevented. It's even more important to know that they can detect a problem while it is occurring. Being safe from threats is vital, but knowing that threats are detected when they inevitably do arise is even more important.
The Cloud is Not as Dangerous as You Think
The idea of the cloud is still daunting to some. Of course there are threats of cyber attacks and data loss with cloud services, but such are the risks of any IT outlet. Cloud computing, in actuality, provides easy file storage, quick access to files and data, easy collaboration regardless of location, and less money spent by eliminating the need to build a data center or hire addition IT support. If you have a trusted IT provider, they should be able to keep all of your data safe, regardless of how it's stored.
Small Businesses Are More Likely to Be Targeted
Many IT providers like to enforce the notion that big businesses are the most susceptible to hacking or other forms of online threats. That's not always the case. According to a survey done in 2013 by the National Small Business Association, approximately 44% of small businesses have been affected by cybercrime attacks in the U.S. Whether the company is big or small, these threats can be devastating.
Each Employee's Livelihood is at Risk
Everyone employed by a company, big or small, can be affected by a data breach or online threat. Not only can their information be exposed, but the loss of income or expenses put forth to recover from an attack can be crippling to a business, leading them to have to lay-off lower level employees to make up for loss.
Customer Trust Doesn't Last Through a Data Breach
Sure, your customers might trust you and really enjoy doing business with you right now; but depending on the scale of a data breach or cyber attack, your customers might not trust you with their confidential information anymore, and chances are, they'll find another company who actually has the right security measures in place to protect their confidential information.
CTECH Consulting Group is always upfront with our clients about the realities of modern cybersecurity and potential threats. We do our absolute best to keep you safe while ensuring we're 100% upfront about how we do it. For more information and help understanding the risks you face and how to avoid them, contact us at info@ctechgroup.net or speak to us directly by phone at (403) 457-1478.
My passion is to make my mark on the world in a positive and lasting way. I want to set an example for my son that his father can compete with integrity in today's world, be very successful, and leave the world a better place for him.
Combining my technical/business-based education with a long career steadily progressing up the corporate ladder, I decided to build a company that held true to my values. So, I founded and designed the next generation of IT support firm: CTECH Consulting Group Inc. We are a completely automated, cloud-based IT company designed to compete against any other IT firm without the overhead. We promote a lifestyle to all our staff where they can work anywhere, at any time, access any information on any device that is relevant to their job, and collaborate with anyone they want to.