With Valentine's Day Around The Corner, Is It Time You Reviewed Your Relationship With Your IT Services Company?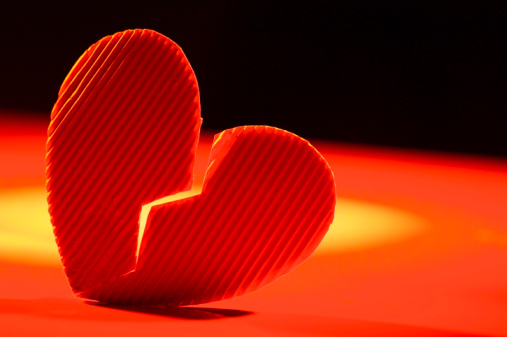 Are you staying in a relationship with your IT service company out of loyalty? Does it seem like you're not getting the service that you deserve, but you keep sticking around because it's hard to choose a new partner? Finding a new IT service company that will fit your needs might be easier than you think – but first you need to recognize why your current support just isn't cutting it. Now's the time to break free and seek out new options… and here's how you know.
Technology Should be Working for You
If your IT company is setting you up with tools and applications that you don't understand then they're not doing their job. Your service company should be telling you about the benefits of the cloud – that it streamlines your work load, makes completing tasks easier, and help to cut costs around the office. Plus, it provides some of the best data security possible. An IT service company that doesn't help you make the most of technology doesn't deserve your business.
Like any good partner, your IT team should make you feel safe and secure. Providing top-of-the-line protection for your data is essential, and if your service team isn't doing that, it's time to get back on the market and look for a new service company.
Your company deserves an IT team that is responsive to your needs and always available to give you the support needed. When your service providers fails to respond to your requests quickly or neglects to get on issues as soon as they arise, your sensitive data is being left vulnerable.
True Partnership is Essential
Knowing that you're being heard is one thing, but any great relationship is a two-way road. Your IT service team should be meeting with you regularly to discuss goals and keep you up-to-date on system maintenance.
To get in contact with an IT service company that's willing to meet you halfway and help you reach all of your IT goals, get in touch with CTECH Consulting Group at info@ctechgroup.net or by phone at (403) 457-1478.
My passion is to make my mark on the world in a positive and lasting way. I want to set an example for my son that his father can compete with integrity in today's world, be very successful, and leave the world a better place for him.
Combining my technical/business-based education with a long career steadily progressing up the corporate ladder, I decided to build a company that held true to my values. So, I founded and designed the next generation of IT support firm: CTECH Consulting Group Inc. We are a completely automated, cloud-based IT company designed to compete against any other IT firm without the overhead. We promote a lifestyle to all our staff where they can work anywhere, at any time, access any information on any device that is relevant to their job, and collaborate with anyone they want to.