The business landscape is changing rapidly, with long-standing organizations attempting to modernize, while younger and leaner teams are leveraging new tools at their disposal. In both cases, management would be wise to acknowledge and even embrace the mobility options at their disposal and consider the benefits for the workforce.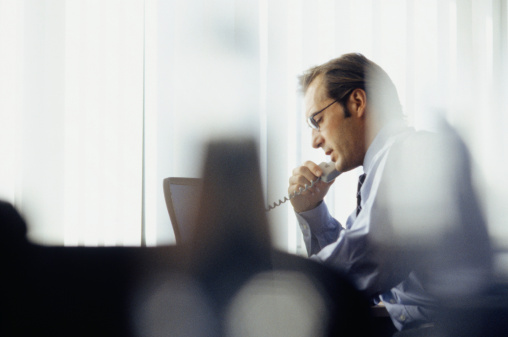 Whether your business revolves around a fleet of workers in the field — or you have a startup with a small team working remotely — Voice over Internet Protocol, or VoIP, services for business can allow employees to do more than merely connect with each other and start collaborating in real-time from anywhere in the world.
Improved Connectivity
Whereas a hardwired phone requires an employee to be at their desk to be productive, a mobile phone allows them to remain connected to the business anywhere they have a signal. If that added flexibility weren't enough, employees can be further liberated from their cellphone reception and utilize the nearly ubiquitous free Wi-Fi networks to keep humming along. Not only will they not be dependent on the cellular signal and the minutes on their plans, but it effectively turns every device into a global phone.
Limit the Hardware Investment
Mobile VoIP systems typically rely on widely available software, which can support most common operating systems for computers and handheld devices. This allows employees to connect from any device, whether it's their personal preference, something tailored to their job function, or even a backup device in an emergency. With software bridging all the gaps, teams can leverage features typically available through traditional telephony such as conference calling, call routing and recording, all of which were once available only to those with expensive hardware.
Cost Flexibility
Perhaps one of the biggest benefits of a mobile VoIP system is the flexibility in the pricing options and payment plans. Some offer "by the minute" options akin to a regular phone plan, which is convenient for those with inconsistent phone needs who might prefer this "pay as you go" approach. Alternately, those in higher volume phone environments might prefer unlimited plans more like a software licensing model in which they merely pay for the number of users or seats.
Considering the big picture, the overall cost combined with productivity translates to a high ROI for the employer and improved potential for individual productivity. All employees within an organization can exist on a unified system for voice communications, and many VoIP offerings have expanded to include video chat, instant messenger and file sharing. This cohesive approach to internal and external communication helps ensure that employees can be available when it matters, and accessible to their teams, customers and prospective buyers.
CTECH Consulting Group is the trusted choice when it comes to staying ahead of the latest information technology tips, tricks and news. Contact us at (403) 457-1478 or send us an email at info@ctechgroup.net for more information.
My passion is to make my mark on the world in a positive and lasting way. I want to set an example for my son that his father can compete with integrity in today's world, be very successful, and leave the world a better place for him.
Combining my technical/business-based education with a long career steadily progressing up the corporate ladder, I decided to build a company that held true to my values. So, I founded and designed the next generation of IT support firm: CTECH Consulting Group Inc. We are a completely automated, cloud-based IT company designed to compete against any other IT firm without the overhead. We promote a lifestyle to all our staff where they can work anywhere, at any time, access any information on any device that is relevant to their job, and collaborate with anyone they want to.