While Slack has established itself as the premier collaborative software app, Microsoft's new release of its Teams product aims to best its startup competition through integration with its Office 365 suite of products.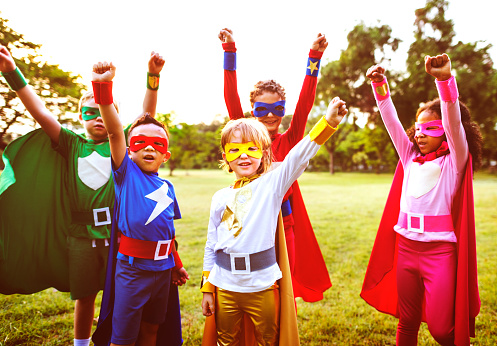 Collaboration software app Slack has taken the business world by storm over the past several years, offering features that can dramatically streamline employee communication and improve team collaboration for companies of all types. While technology giant Microsoft was relatively slow to respond to this upstart's growing threat, their recent release of Microsoft Teams presents their full-scale, integrated response to Slack's focused capabilities. By incorporating their new Teams offering with the entire suite of Office 365 applications, Microsoft hopes to outperform Slack based on the seamless integration of its collaborative features–and small businesses currently relying on Slack should take note of the potential for Microsoft Teams to provide valuable new functionality that can boost efficiency and team coordination.
Slack's overwhelming popularity has been based primarily on the sharp focus of its product offering, but Microsoft appears to be betting that many business users will find that they are better served by the same functionalities within a comprehensive suite of productivity apps. Since going live in the past few weeks, Microsoft has made Teams available by default for all Office 365 users that are subscribed to one of the company's Enterprise, Business Essentials or Business Premium plans. What's more, since the launch, Microsoft has automatically tied Teams into its other offerings, including Outlook, OneNote, SharePoint and Skype.
This integration with the broad range of applications included in Microsoft's Office 365 might give Microsoft a significant and important leg up over Slack. For example, the tie-in with Skype means that users of Microsoft Teams can seamlessly move from text-based conversations to a video call, all directly from within the Teams app itself. Moreover, Microsoft built its Teams app directly on its existing Office 365 Group offering, allowing for new and existing Office 365 users to form unique team identities that facilitate easy switching between collaboration tools.
Among the current range of features and capabilities that integrate Teams with other Office 365 applications include the ability to use Outlook to send an e-mail and have the message added to a thread in Teams, support for voice calls from mobile devices through Teams and access for Outlook calendars directly from the Teams workspace. Microsoft states that it plans to continue to add new features constantly, including a scheduled June launch for the integration of Office 365's guest access ability into the Microsoft Teams interface.
Obviously, Microsoft Teams is still new, and how well it will fare against Slack is yet to be seen. However, there are a lot of reasons to believe that Microsoft's strategy will position it well to face off against the current leader in the collaborative app space.
Curious if Microsoft Teams and Office 365 might be the right solution for your small business? Our experts can help you evaluate your options and determine what services best meet the needs of your employees. Contact us today at (403) 457-1478 or info@ctechgroup.net to learn more.
My passion is to make my mark on the world in a positive and lasting way. I want to set an example for my son that his father can compete with integrity in today's world, be very successful, and leave the world a better place for him.
Combining my technical/business-based education with a long career steadily progressing up the corporate ladder, I decided to build a company that held true to my values. So, I founded and designed the next generation of IT support firm: CTECH Consulting Group Inc. We are a completely automated, cloud-based IT company designed to compete against any other IT firm without the overhead. We promote a lifestyle to all our staff where they can work anywhere, at any time, access any information on any device that is relevant to their job, and collaborate with anyone they want to.