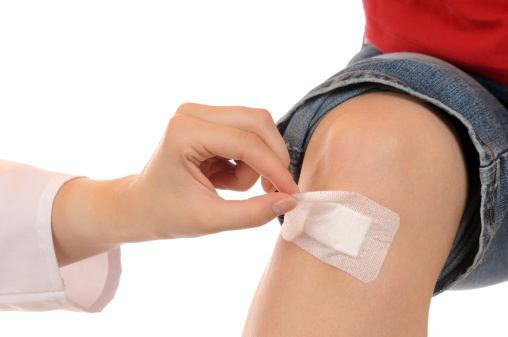 Microsoft's Patch Tuesday updates have been released – a total of nine updates and three of them are rated critical to address various issues in IE and all versions (6 through 11) of Windows. If you haven't updated your PCs and applied these patches, you're at risk for becoming victim to serious vulnerabilities that allow hackers to gain remote access to your computers!
So what exactly do the updates address? Well, the first three critical updates fix remote code execution bugs:
One of them addresses bugs in IE and Windows
Two of them address bugs in Windows.
In addition, there are two remote code execution fixes that are labeled as important, however, they aren't critical:
One of them addresses bugs in Windows.
One of them addresses bugs in Windows Office, Microsoft Office Services & Web Apps.
Microsoft released these updates to mitigate the risks of attack resulting from these serious security holes. So how do you leverage these updates to keep your PCs protected? If you've set up automatic updates, you will receive an alert to apply the updates. If you haven't set up automatic updates, contact our team of IT experts immediately and we'll apply the updates for you.
What Other Updates Do You Need to Apply to Keep Your PCs Safe Against Security Threats?
While Microsoft's Patch Tuesday brings some serious security updates that must be applied immediately, there's a few other companies that released updates as well, such as Adobe and Oracle. What do their updates resolve? Here's an idea:
Adobe: Nine critical security updates were released, including an update that addresses a security flaw in Adobe's Flash Player software, which allows hackers to take control of your PC.
Oracle: 155 security patches were released to resolve vulnerabilities in their entire range of products, including 25 patches that address security issues in Java, which could leave your PC open to remote access.
Interested in learning more about these updates and how to apply them to your PCs? Feeling concerned about the security and reliability of your computer network? Give us a call at (403) 457-1478 or send us an email at info@ctechgroup.net. Keep in mind, clients under our complete managed IT services program have nothing to worry about – Your computer technicians at CTECH Consulting Group will ensure the right updates are applied.
My passion is to make my mark on the world in a positive and lasting way. I want to set an example for my son that his father can compete with integrity in today's world, be very successful, and leave the world a better place for him.
Combining my technical/business-based education with a long career steadily progressing up the corporate ladder, I decided to build a company that held true to my values. So, I founded and designed the next generation of IT support firm: CTECH Consulting Group Inc. We are a completely automated, cloud-based IT company designed to compete against any other IT firm without the overhead. We promote a lifestyle to all our staff where they can work anywhere, at any time, access any information on any device that is relevant to their job, and collaborate with anyone they want to.