Simple security tips for any IT or data novice.
When it comes to providing security and IT for your business, there's a few basics that you'll need to cover so a data breach doesn't permanently close your doors. Thankfully, we're going to provide some helpful tips so you can have all the major bases covered when it comes to providing security for your business. With this being said, here's a look at a few simple security tips to utilize for your business.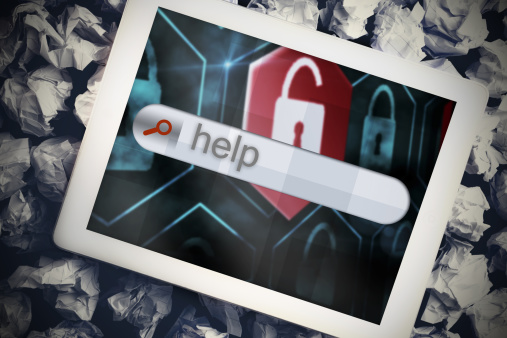 Don't Collect Any Information That You Don't Need – Collecting information that your business doesn't need can easily land you in hot water (especially in the event of a data breach). Since people cannot steal information that you simply refuse to store, it's important to only keep information that is absolutely necessary for your business to operate.
Don't Use Personal Information When It Isn't Necessary – Utilizing personal information can be very dangerous given how severe the outcome can be in the event of a data breach. If you happen to have information on file (such as a credit card), it's important to discard the information properly so it doesn't end up in the wrong hands.
Limit Access To Sensitive Information – If you have employees that don't work with personal information, there's no need to allow them to access it. In one instance where unauthorized employees gained access to sensitive information, the unauthorized employees accidentally sold over 7,000 files to a third party…which left the rest of the company being responsible for their actions.
Use Unique and Complex Passwords – Dog, 123, or anything that could be easily guessed is in no way, shape, or form a password. Try to think of something original and unique that nobody could guess without access. Once you discover an effective password, store it securely so that only the people who will need it can have access to it. In addition to coming up with a secure password, make sure the password is changed every few months to prevent security breaches from past employees.
Considering the information above, setting up security practices is essential to keep your business practices running smoothly. Thankfully, CTECH Consulting Group is the trusted choice when it comes to staying ahead of the latest information technology tips, tricks, and news. Contact us at (403) 457-1478 or send us an email at info@ctechgroup.net for more information.
My passion is to make my mark on the world in a positive and lasting way. I want to set an example for my son that his father can compete with integrity in today's world, be very successful, and leave the world a better place for him.
Combining my technical/business-based education with a long career steadily progressing up the corporate ladder, I decided to build a company that held true to my values. So, I founded and designed the next generation of IT support firm: CTECH Consulting Group Inc. We are a completely automated, cloud-based IT company designed to compete against any other IT firm without the overhead. We promote a lifestyle to all our staff where they can work anywhere, at any time, access any information on any device that is relevant to their job, and collaborate with anyone they want to.