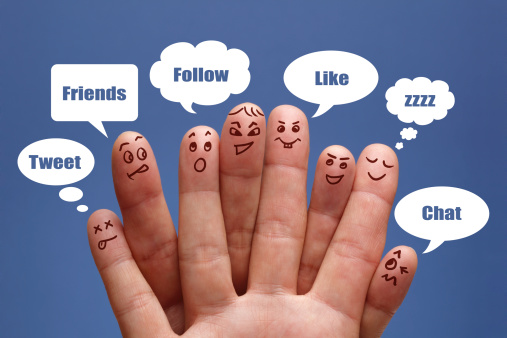 In the growing age of social media use, more and more young professionals are looking to gain virtual popularity in order to share their ideas and become successful. Social media can deliver a free exchange of ideas and interesting opportunities for users. However, building a respectable network in an increasingly busy social media crowd can seem impossible. With these five tips and some diligence you'll find success in all your online endeavors.
Find Your Outlet
It's easy to jump on the computer and sign up for every social media site there is, but slow down there. While it's wise to make yourself available on every platform, it's best to start off small and then work your way up as demand for your presence, products, or services increases.
So how do you go about picking which platform to start on? For a young business professional looking to find a career, it would be a good idea to focus on LinkedIn. LinkedIn is a business-oriented social networking service. It allows you to post your work experience and education, with the goal of attracting employers to your page. For someone interested in fashion and design, it may be best to pursue picture-based platforms such as, Pinterest or Instagram. These platforms encourage creativity and design and lead you to others with similar interests.
Streamline Your Updates
Once you get your foot in the door and you find yourself on several different social media platforms, it begins to get time-consuming and difficult to handle all the updates yourself. With a centralized app or online service you can help streamline the operation. Services like Hootsuite, Buffer, and SocialFlow let you register all your accounts and manage them from a central dashboard. With these apps, multitasking is a breeze, and producing constant updates will ensure your success.
Share Original Content
While the Tumblr blogging platform is popular for the re-sharing of gifs and images not owned by the blogger themselves, it is always more intriguing when the blogger produces original content. Original content allows you to establish your own voice and style, and garners a respectability and demand in the public for your works. Once you gain a following, you can begin to share ideas with others and make personal and business relationships.
Re-sharing your best content is a good idea to gain recognition for your ideas and projects. Don't let your content drift into the underworld of the World Wide Web. Bring your content back to life by re-sharing and updating.
Produce Share and RESPOND
Don't spend all your efforts in producing content and sharing, neglecting to make any type of comment or response to your works. Social media is known as being a two-way or multi-way conversation, so it's a good idea to get others involved and to bounce thoughts off one another. Connections are made when you respond to others; it makes you into a real person, and not some abstract online persona.
Merge Online & Reality
While building your online persona is crucial in the age of technology, it's also important to get out in the real world with your ideas and projects in order to gain public recognition and real-life connections. You can take your online persona to the real world by organizing a meet-up. The blogging platform Tumblr supports these events and helps organize them for you.
So experiment with the social media world, and put yourself out there. Don't become one-dimensional – produce and share, write and speak. Allow the online world to leverage your success.
For more information on social media platforms, contact our team at CTECH Consulting Group. You can give us a call at (403) 457-1478 or send us an email at info@ctechgroup.net. Our team can assist you in choosing the right social media platform for your company. Don't hesitate, call us today!
My passion is to make my mark on the world in a positive and lasting way. I want to set an example for my son that his father can compete with integrity in today's world, be very successful, and leave the world a better place for him.
Combining my technical/business-based education with a long career steadily progressing up the corporate ladder, I decided to build a company that held true to my values. So, I founded and designed the next generation of IT support firm: CTECH Consulting Group Inc. We are a completely automated, cloud-based IT company designed to compete against any other IT firm without the overhead. We promote a lifestyle to all our staff where they can work anywhere, at any time, access any information on any device that is relevant to their job, and collaborate with anyone they want to.