Have you ever considered using password management tools?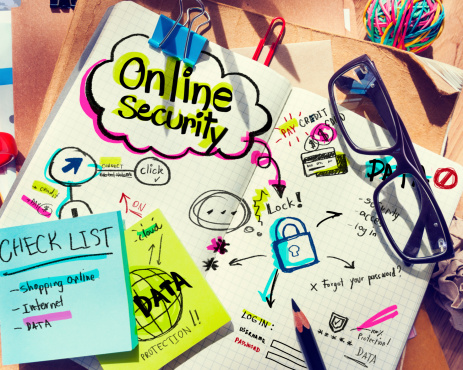 They can help to erase the hassle of remembering passwords and also keep your accounts safer than ever. Dashlane is a good example of a useful management tool, and it also offers advanced features such as auto-fill, so you don't have to type the same information in time after time. Better yet – it provides the ability to change all of your passwords with just a single click. So how else can password management tools make your life easier?
When you're juggling dozens of online accounts and other applications that require passwords, it can be tough to keep a handle on everything. If you start using Dashlane, you'll never have to manually type your usernames and passwords again. There's a Dashlane browser extension that will save your passwords as you log into each website – but what if we said there's an even easier way?
Open Dashlane and go to File and then Import Passwords, and select the browser or other password manager that holds your passwords. The program will quickly gather and save all your passwords so that you can use them right away. Once you've imported, it's probably a smart move to export your passwords from Dashlane (File, Export) to create a single file containing all your data. This will help if you ever suffer a computer crash or want to easily set up passwords on another computer or device.
Customize the Automatic Logout Feature
Dashlane protects you by automatically logging out of a program after a set amount of time so that if you leave your computer, your information isn't compromised. To change the Automatic logout settings go to Tools, Performances, and then click the Security tab. When you see Automatic Logout make sure that the box is checked and then set the time limit to whatever you wish. You also have the option to uncheck the feature completely so you never get logged out.
Change Your Automatic Login Settings
Dashlane will log you into a website automatically by default, but with websites containing sensitive data, you might not want this to happen. You can switch this easily by going to the Passwords area in the left column and selecting a saved password in the right column. In the Password field you'll see "Always log me into the website" – check or uncheck this option depending on your preference.
You can go one step further by selecting "Always require master password" which will prompt you to enter your password every time you're on certain sites.
For more useful tips and tricks and all the latest IT news, contact CTECH Consulting Group at info@ctechgroup.net or by phone at (403) 457-1478.
My passion is to make my mark on the world in a positive and lasting way. I want to set an example for my son that his father can compete with integrity in today's world, be very successful, and leave the world a better place for him.
Combining my technical/business-based education with a long career steadily progressing up the corporate ladder, I decided to build a company that held true to my values. So, I founded and designed the next generation of IT support firm: CTECH Consulting Group Inc. We are a completely automated, cloud-based IT company designed to compete against any other IT firm without the overhead. We promote a lifestyle to all our staff where they can work anywhere, at any time, access any information on any device that is relevant to their job, and collaborate with anyone they want to.