Don't compromise your livelihood by failing to recognize and align with industry standards: do you have a security plan that ensures you're always secure and compliant?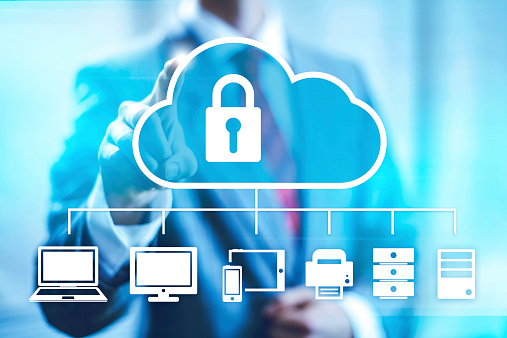 There are a lot of important decisions to make when it comes to technology; from your provider, to the solutions you use, to whether or not you want to work with the cloud, and so on. But one thing isn't up for discussion: you absolutely need to understand and abide by your unique industry compliance standards.
When you're in the medical or financial industries, patients and clients trust you with sensitive personal data. Part of your job is to ensure that data is kept safe no matter what. That's where compliance standards such as HIPAA and PCI come in.
Does your cyber security plan take into account your unique industry compliance regulations? If not, you're putting your entire operation at risk.
Failing to meet compliance leads to a snowball effect of trouble:
Patients and clients lose trust and your relationship deteriorates, as they no longer feel safe trusting your business with their sensitive data or care.
Your business could face hefty financial penalties and legal issues, further damaging your reputation with the public.
Compliance standards are in place not only to protect your patients and clients, but also to ensure your practice is never compromised or crippled. So what can you do?
Take a look at your current security plan; if it doesn't account for compliance, you need to start talking to an IT professional about solutions right away. A great IT team will help you understand the restrictions in place and ensure your processes and procedures are all in line with compliance for your industry.
Compliance isn't a one-time thing; it's the ongoing practice of keeping your processes and security protocols within necessary standards. Regular assessments and checks will make sure you're always following proper protocols. Having an IT partner who works with you to plan strategically and keep your business secure is a huge bonus.
Understanding and following the compliance standards for your industry is critical. With the right security plans and processes, you have peace of mind knowing your patients or clients are always protected – and so is your business.
Contact CTECH Consulting Group to discuss the most effective security tools and solutions for your industry compliance needs. Get in touch with us at info@ctechgroup.net or (403) 457-1478.
My passion is to make my mark on the world in a positive and lasting way. I want to set an example for my son that his father can compete with integrity in today's world, be very successful, and leave the world a better place for him.
Combining my technical/business-based education with a long career steadily progressing up the corporate ladder, I decided to build a company that held true to my values. So, I founded and designed the next generation of IT support firm: CTECH Consulting Group Inc. We are a completely automated, cloud-based IT company designed to compete against any other IT firm without the overhead. We promote a lifestyle to all our staff where they can work anywhere, at any time, access any information on any device that is relevant to their job, and collaborate with anyone they want to.