Insurance Awareness Day offers an excellent opportunity to evaluate your company's existing coverage. Make sure you have adequate protection against the financial losses associated with fire, theft and natural disasters. At the same time, don't overlook less traditional threats like computer hacking.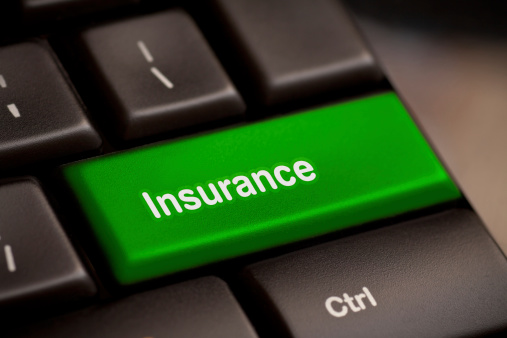 No business can completely secure itself against malicious Internet activity. As one network security expert recently said, "We live in a world where cyber attacks are a fact of life." Cyber security insurance helps companies handle the aftermath by filling important gaps in conventional property and liability policies.
Reasons to Get Insured
Hacking and malware can seriously harm or even destroy your business. These threats have the potential to cause far more than website downtime. Global yearly losses have reached $400 billion, according to Inc. For instance, businesses pay about $14.4 million per year to free data seized by "ransomware" viruses.
The recent attack on Sony Entertainment publicized embarrassing internal email messages and revealed secret details about the corporation's business dealings. Breaches don't only occur in companies that overlook computer security. Hackers frequently steal funds from banks around the world.
Consequently, more and more agencies begin to offer cyber security insurance each year. Insurers reported that their sales went up one-fifth during 2014. Many subscribers continue to buy additional coverage as computerized threats multiply and become even more sophisticated.
What Does It Cover?
Most cyber security policies help fund the tasks companies must perform after data breaches occur. For example, they often supply the money needed to send notification letters and provide credit monitoring to affected clients. Likewise, insurers typically pay for attorneys to defend policyholders from customer lawsuits.
Coverage varies from one insurance provider to the next. A policy might cover extortion, public relations efforts or the loss of trade secrets. Some insurers also deliver the cash needed to investigate an online attack and offer a reward for information that helps authorities apprehend the perpetrators.
Legal defense
Public relations
Website downtime
Credit monitoring
Government fines
Investigations
Breach alerts
Data losses
Specific features partially depend on the general type of insurance. First-party coverage only applies to direct losses suffered by your business, such as data corruption and disrupted sales. On the other hand, third-party policies help satisfy the demands of angry customers or employees.
What's Not Covered?
Like any insurance program, cyber security coverage doesn't pay for everything. It probably won't supply sufficient compensation if hackers destroy your company's reputation and cause its sales to plummet, according to CIO.com.
If your business hasn't taken enough steps to secure its computer hardware, an agency might reject your claims. For example, a cyber security insurer may expect you to use anti-virus software and a firewall. Covering insecure computers would be as profitable as insuring homes without door locks.
When you buy a cyber security policy, it's important not to become apathetic about protecting databases. Some major retailers have suffered data breaches after purchasing this insurance. The coverage certainly helped them survive, but insurers covered under 50% of their total losses.
If your company handles sensitive personal information or has a website that generates considerable revenue, it would benefit from cyber security insurance. However, you can only gain sufficient protection by combining this coverage with adequate software maintenance, equipment monitoring and data encryption.
Business owners trust CTECH Consulting Group to deliver the most up-to-date news and advice on information technology. Please send a message to info@ctechgroup.net or call (403) 457-1478 to learn more.
My passion is to make my mark on the world in a positive and lasting way. I want to set an example for my son that his father can compete with integrity in today's world, be very successful, and leave the world a better place for him.
Combining my technical/business-based education with a long career steadily progressing up the corporate ladder, I decided to build a company that held true to my values. So, I founded and designed the next generation of IT support firm: CTECH Consulting Group Inc. We are a completely automated, cloud-based IT company designed to compete against any other IT firm without the overhead. We promote a lifestyle to all our staff where they can work anywhere, at any time, access any information on any device that is relevant to their job, and collaborate with anyone they want to.