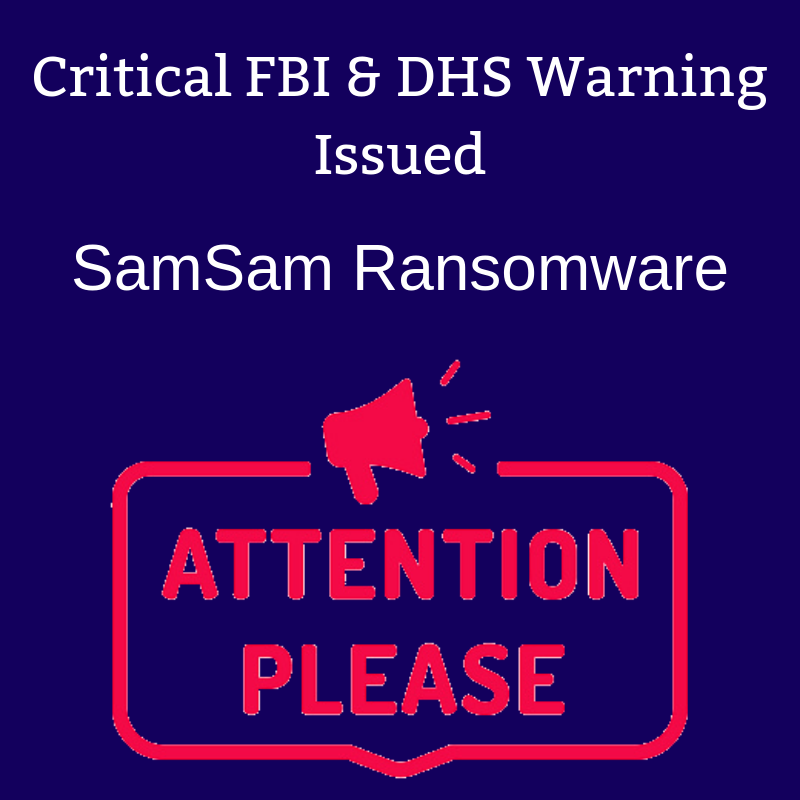 The FBI and Department of Homeland Security (DHS) have issued a vital ransomware alert for the SamSam ransomware also known as MSIL/Samas.A.
The FBI and DHS alert, issued on November 3rd, 2018 describes how hackers armed with SamSam ransomware have targeted multiple industries, including some within critical infrastructure. Those victimized by SamSam have been located predominately in the United States. However, some international attacks also occurred.
This alert comes few days after the Justice Department charged two Iranians as the masterminds behind the recent SamSam ransomware attacks.
Read more about this critical FBI and DHS warning.
Stay tuned to our blog for more information.
My passion is to make my mark on the world in a positive and lasting way. I want to set an example for my son that his father can compete with integrity in today's world, be very successful, and leave the world a better place for him.
Combining my technical/business-based education with a long career steadily progressing up the corporate ladder, I decided to build a company that held true to my values. So, I founded and designed the next generation of IT support firm: CTECH Consulting Group Inc. We are a completely automated, cloud-based IT company designed to compete against any other IT firm without the overhead. We promote a lifestyle to all our staff where they can work anywhere, at any time, access any information on any device that is relevant to their job, and collaborate with anyone they want to.