Here is our tip to avoid migraine headaches.
Don't Hire a Computer Guy: Why Outsourcing IT is Smarter and Safer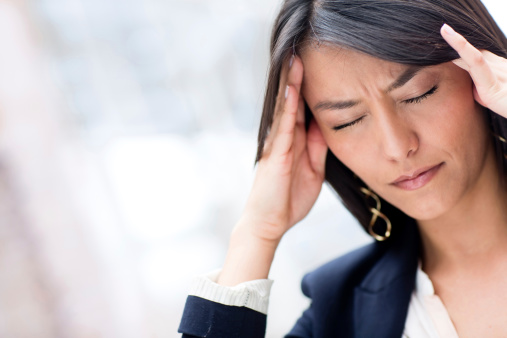 When it comes to your business IT, it's crucial that you're getting the best services and support possible. Do you really want to trust one guy with your entire infrastructure? When that's the case, you often find yourself reacting to issues as they come up – downtime is more likely, and that means lost wages for your business.
Working with an outsourced IT provider means you have an entire team of trained and skilled professionals working proactively to make sure your operations are always effective and secure. Not only do you save money, but you also gain peace of mind knowing that everything is always being taken care of.
Let CTECH Consulting Group ease your mind and improve your workflow with smart, effective managed IT services. Reach out to us at info@ctechgroup.net or (403) 457-1478.
CTECH Consulting Group provides a wide range of services and support, with unique IT strategies specially crafted for each of our clients. When you're hiring a computer guy to handle all your IT, you simply don't get the same level of skill or services.
When you're outsourcing IT with a knowledgeable and reliable IT partner, you get help with absolutely all of your technology needs. From budgeting and implementation to maintenance and support – CTECH Consulting Group ensures you're always taken care of.
Hiring a computer guy to deal with all of your needs can be extremely problematic with today's increasingly dangerous online atmosphere. Cybercriminals are constantly attacking businesses, and you need proactive solutions and comprehensive support to keep your data safe.
With a computer guy, you're often dealing with issues when they come up – which is usually too late. Our team of experts ensures your network is protected before issues ever make their way in.
Let CTECH Consulting Group help you benefit from all the perks of outsourced managed IT services. We'll help your business maximize your technology investment and start exceeding your own goals with innovative solutions.
Get in touch with us at info@ctechgroup.net or (403) 457-1478.
My passion is to make my mark on the world in a positive and lasting way. I want to set an example for my son that his father can compete with integrity in today's world, be very successful, and leave the world a better place for him.
Combining my technical/business-based education with a long career steadily progressing up the corporate ladder, I decided to build a company that held true to my values. So, I founded and designed the next generation of IT support firm: CTECH Consulting Group Inc. We are a completely automated, cloud-based IT company designed to compete against any other IT firm without the overhead. We promote a lifestyle to all our staff where they can work anywhere, at any time, access any information on any device that is relevant to their job, and collaborate with anyone they want to.