One person just isn't enough to handle all of your IT needs – is your business starting to feel the pressure?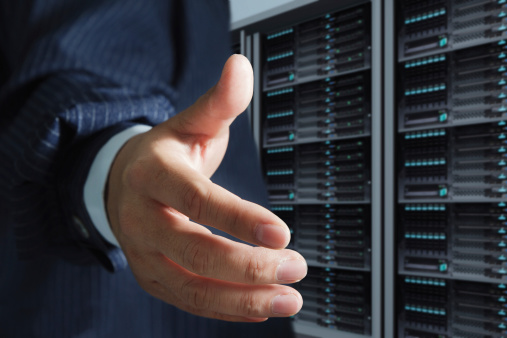 When you outsource your IT, you get the expertise of an entire staff, plus predictable prices that are easy to budget. You need to be sure you find the right IT team for your company, because not all companies are equal. Luckily, it's easier than they give you credit for to tell the great from the chumps. Here's how you can look for signs in a standard business interview.
Ask About IT Trends
Is the company you're talking to following the major trends of the IT industry? If so, it usually means they're passionate about what they do – and it also means you'll get the best support. IT companies who are always informed will know about major bugs in software or patches to fix IT issues. We know technology is always changing, so we adjust our strategies as the IT landscape continues to evolve.
Get The Best Support
The purpose of your IT is to help you get your job done quicker and more effectively, so if you don't understand the tools you're working with, then they're really no good. A major benefit of outsourcing IT with the right company is having an entire team of technology experts on hand who will help your staff use the tools they provide to streamline work and produce better quality tasks. It's our job to ensure there's never a barrier between your employees and their technology.
Hypothetical Questions
You need to know your new IT company will be able to handle the pressure that comes along with providing and maintaining your technology. Ask them a few hypothetical questions about important system concerns – if they squirm during those, they're probably not worth hiring. If they genuinely try to work out your hypothetical issues then you'll get a good idea of how they problem solve and use information to make decisions.
We're always dedicated to finding the fastest and most cost-effective ways to deal with your IT issues. When you're looking for outsourced IT, you need to ensure you have a reliable and knowledgeable team of experts on your side – and we've got that covered. Get in contact with CTECH Consulting Group to talk about how we'll help your business thrive at info@ctechgroup.net or by phone at (403) 457-1478.
My passion is to make my mark on the world in a positive and lasting way. I want to set an example for my son that his father can compete with integrity in today's world, be very successful, and leave the world a better place for him.
Combining my technical/business-based education with a long career steadily progressing up the corporate ladder, I decided to build a company that held true to my values. So, I founded and designed the next generation of IT support firm: CTECH Consulting Group Inc. We are a completely automated, cloud-based IT company designed to compete against any other IT firm without the overhead. We promote a lifestyle to all our staff where they can work anywhere, at any time, access any information on any device that is relevant to their job, and collaborate with anyone they want to.