For quite some time, PC users have enjoyed various great features and functionalities in Microsoft's Office 365 that you haven't been able to take advantage of, however, that's about to change as new features and functionalities, including Mac-only features, will be released for Apple users!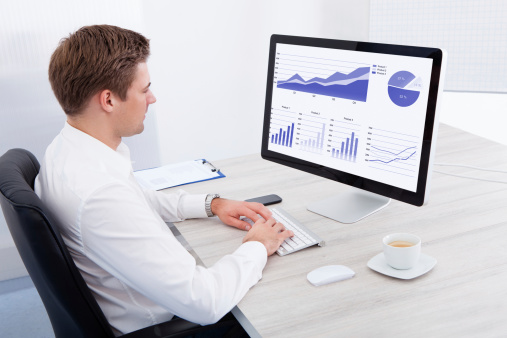 Kirk Koenigsbauer, Corporate Vice President for Microsoft's Office 365 Client Apps and Services Team, discussed the updated apps in a blog post, "the new apps offer full retina display support with thousands of retina-optimized graphics, full screen view for native immersive experiences, and even little Mac affordances like scroll bounce."
What Exciting New Features Can You Expect to See?
When Office 2016 for Mac comes out, you can expect updates and a much more modernized user experience with the following applications:
Word: The updated design tab allows you to co-author documents, manage layout colors and fonts, and take advantage of threaded comments to collaborate with colleagues when you're editing documents.
Excel: Improvements can be found in graphs and charts, keyboard shortcuts, and data entry features; and many of the keyboard shortcuts used in Excel 2013 for Windows will work.
PowerPoint: A new presenter view (click slide show, then click presenter view) allows you to view your notes on one monitor while viewing the slide on another; which means you can see your notes while presenting your slides on a big screen.
Outlook: Many new features have been added – from push mail support to improved conversation view with threading to a much more advanced preview capability, which allows you to check out previews of emails before opening.
OneNote: As this app has always been regularly updated, and it's free on the app store, there are not a lot of updates this time around; however, the user interface has been updated to be more modern.
Interested in checking out the Office 2016 preview? There's no need to have an Office 365 subscription – so go ahead and see what you think, it's free to download! When the software is launched, it's available at NO additional cost to existing Office 365 subscribers.
Looking for more information? Take a look at the original article here or give us a call at (403) 457-1478 or send us an email: info@ctechgroup.net. CTECH Consulting Group is happy to help you download the free preview or learn more about the upgrades you can expect to see!
My passion is to make my mark on the world in a positive and lasting way. I want to set an example for my son that his father can compete with integrity in today's world, be very successful, and leave the world a better place for him.
Combining my technical/business-based education with a long career steadily progressing up the corporate ladder, I decided to build a company that held true to my values. So, I founded and designed the next generation of IT support firm: CTECH Consulting Group Inc. We are a completely automated, cloud-based IT company designed to compete against any other IT firm without the overhead. We promote a lifestyle to all our staff where they can work anywhere, at any time, access any information on any device that is relevant to their job, and collaborate with anyone they want to.