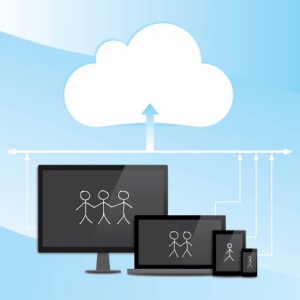 Microsoft is constantly pushing the envelope when it comes to innovative, convenient tools for businesses. Now, with Microsoft Delve, they're offering a search tool that's optimized for the Office 365 environment. Are you ready to experience the benefits?
What is Microsoft Delve?
Delve combines the unique use of social graphs and advanced analytics to provide users with valuable information and a simple interface. Think of Delve as your personal search and discovery assistant: as your organization begins to use OneDrive for Business or other SharePoint team sites, you're able to use Delve to locate files with absolute ease.
Want to learn more about Microsoft Delve and the benefits it offers your business? Reach out to CTECH Consulting Group at info@ctechgroup.net or (403) 457-1478.
Delve can also be used a conventional search engine with classic keyword queries; every term, name, and letter is taken into consideration when searched. Delve leverages the features of Office Graph, which receives information sent by others users, and then acquires data based on a collection of content, interaction and activity.
Office Graph learns as it displays a variety of data and action, dependent on what your colleagues are working on, such as editing, sharing, and viewing documents. User metadata is accounted for as Office Graph uses advanced machine learning techniques – content is filtered uniquely for each user, so employees only see documents that they've been granted access to.
You're able to view content from Delve with various Office 365 sources, including Exchange online, Office 365 Video, SharePoint online, OneDrive for Business, and Yammer.
So go ahead and give Delve a shot – it's available for customers who are using Office 365 Enterprise E1, E3 and E4, as well as Office 365 Education A1, A3, and A4, and Office 365 Government G1, G3 and G4.
Reach out to CTECH Consulting Group at info@ctechgroup.net or (403) 457-1478 for more information and assistance.
My passion is to make my mark on the world in a positive and lasting way. I want to set an example for my son that his father can compete with integrity in today's world, be very successful, and leave the world a better place for him.
Combining my technical/business-based education with a long career steadily progressing up the corporate ladder, I decided to build a company that held true to my values. So, I founded and designed the next generation of IT support firm: CTECH Consulting Group Inc. We are a completely automated, cloud-based IT company designed to compete against any other IT firm without the overhead. We promote a lifestyle to all our staff where they can work anywhere, at any time, access any information on any device that is relevant to their job, and collaborate with anyone they want to.