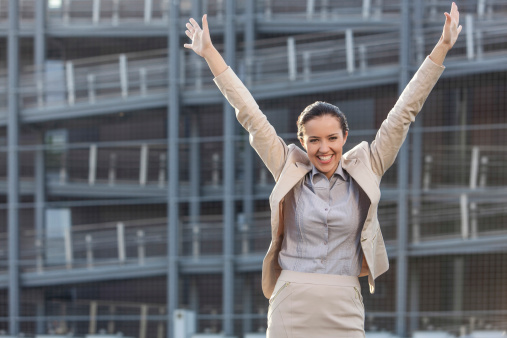 Microsoft Office is changing for the better. It has been revolutionized and helps you create the best looking documents, spreadsheets, presentations and advertisements for your business. Microsoft is stepping up and has gone above and beyond your expectations. Here are some tips for using your best office buddy:
Modern Designs
Take your old, outdated themed documents and presentations and make them modern again. It's as simple as a click to making them presentable, and you have hundreds of combinations to choose from. Design is changing and so should you. Use style sheets to make changes easy and less complicated for future changes. By using these, you will be able to master design elements you never thought were possible!
The Review Tab
Change the way you review documents and do it on your computer. The review tab allows you to edit documents and ink up your page, without having to print anything. Running out of interesting words? Don't worry; the thesaurus can help you give power to your statements. It will even allow you to translate entire documents from one language to another. When you start to track changes, it will show you the edited version, and allow you to accept or reject changes. It makes reviewing that much quicker.
Adding Media
The 21st century has changed the way we gather information, and Microsoft understand that. With the push of social media and media sharing, everyone wants to see multimedia presentations. With the ability to insert videos and images from major websites and Facebook, you can take your presentations to the next level. With just few clicks and you can pull your YouTube and Facebook media right into your documents and presentations.
The Cloud
One terabyte of secure, online storage, enough said. With Office 365, you can backup all of your important business documents, presentations and all other important files you need to keep safe. The last thing you want to do is lose your information or not have it on hand, in case of emergencies. If you look at Office 365, it is a very cost effective and secure backup method for your business. It even lets you edit your documents on the go!
Keep up to date
By looking into the Office 365 option, you are able to purchase the best production package for your company. You will receive updates for the latest versions of Office and have the entire suite at your fingertips. Believe it or not, it is actually cheaper. A subscription, as low as $99 per year, can allow you to have up to five computers and five tablets running Office. Yes, this includes the one terabyte of cloud storage. This also allows you to upgrade to any new versions for free!
Running a business has never been easier. Office 365 loads all of these features and gives you many more. Experience the evolution and never quit. Here are more reasons why Office makes your life easier:
Easy to create professional documents – let office create the time consuming variables
Simple mail merging – pull from spreadsheets and send one massive email
Easy desktop publishing – be your own graphic designer
Time management – let office sync your calendars and lists, to all of your devices
Set up video conferences – cut back on travel time and increase personal communications
Easy to use Excel – stop worrying about researching formulas, there is a tab for that
Take your professionalism to the next step, with ease. Microsoft Office has many more tricks up its sleeve. Give us a call at (403) 457-1478 or email us at info@ctechgroup.net to find out more information. With CTECH Consulting Group and Microsoft Office by your side, you will never be held back again.
My passion is to make my mark on the world in a positive and lasting way. I want to set an example for my son that his father can compete with integrity in today's world, be very successful, and leave the world a better place for him.
Combining my technical/business-based education with a long career steadily progressing up the corporate ladder, I decided to build a company that held true to my values. So, I founded and designed the next generation of IT support firm: CTECH Consulting Group Inc. We are a completely automated, cloud-based IT company designed to compete against any other IT firm without the overhead. We promote a lifestyle to all our staff where they can work anywhere, at any time, access any information on any device that is relevant to their job, and collaborate with anyone they want to.