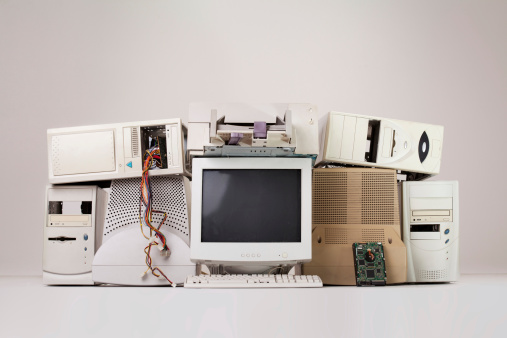 Information technology is evolving at "light speed." How are you supposed to keep up with it? You have enough to do running your business!
CTECH Consulting Group can help. We'll ensure your technology is up-to-date, supports your operations and goals, and provides the ROI you deserve. Contact us to learn more: (403) 457-1478 info@ctechgroup.net
In the meantime, here are 4 signs to help you recognize aging technology:
It's expensive to repair
If it's more expensive to repair your hardware than simply replacing it, it's probably time to upgrade. Many hardware components require specialized skills and great expense to repair them. Instead of shelling out the big bucks to keep your hardware running, CTECH Consulting Group can get you the cost-effective technology you need, at a price you can afford.
It's difficult to find replacement parts
There are so many components to a piece of hardware. When one goes bad, your entire IT system can go down. Rather than spending money and time replacing parts,CTECH Consulting Group can find the solution you need, and save you money in the long run.
It doesn't meet minimum requirements
Looking to install a great, new software program? Check out the minimum requirements beforehand. If your computer systems don't meet these requirements, it's time to upgrade. Otherwise, the software just won't work. At the end of the day, you're better off upgrading.CTECH Consulting Group can help.
It's considered a "legacy" system:
Is your hardware running on an unsupported operating system, such as Windows XP? If so, it's considered a legacy (or outdated) system. This can cause an array of problems, including malware infections. CTECH Consulting Group won't let this happen. We'll ensure you're using the right solutions.
Call (403) 457-1478 or send an email to info@ctechgroup.net. The professionals at CTECH Consulting Group can help you determine if you need to upgrade or replace your aging technology.
My passion is to make my mark on the world in a positive and lasting way. I want to set an example for my son that his father can compete with integrity in today's world, be very successful, and leave the world a better place for him.
Combining my technical/business-based education with a long career steadily progressing up the corporate ladder, I decided to build a company that held true to my values. So, I founded and designed the next generation of IT support firm: CTECH Consulting Group Inc. We are a completely automated, cloud-based IT company designed to compete against any other IT firm without the overhead. We promote a lifestyle to all our staff where they can work anywhere, at any time, access any information on any device that is relevant to their job, and collaborate with anyone they want to.