It's Time to Spring Clean Your Technology – Schedule a Network Evaluation Before It's Too Late!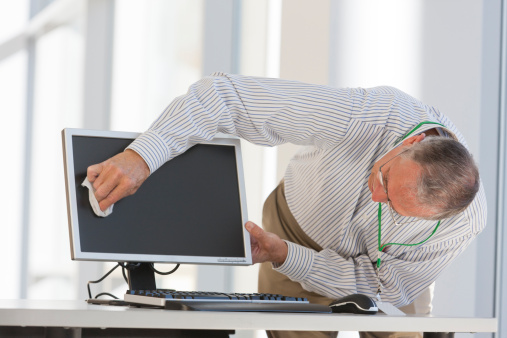 Whether you're cleaning out the attic, getting rid of old furniture, or simply organizing your household, spring cleaning is a great feeling – it's getting ready for a new start that leaves you feeling refreshed. Why stop there? Spring cleaning can also be done to your technology!
Call CTECH Consulting Group at (403) 457-1478 and our team of IT professionals will come in and spring clean for you!
Have you ever done spring cleaning on your technology? If not, it's time to start! You've seen the news: cyber attacks and data breaches are happening each and every day all over the world; and when our IT professionals come in and spring clean for you, we perform a complete network evaluation to uncover potential:
Unapplied patches
Missed/failed backups
Undetected malware infections
Antiquated hardware
User and/or application problems
And more
According to recent studies, 1 in 4 organizations have malware lurking on their network. If you haven't spring cleaned your technology and had a thorough network evaluation performed, yours might be one of them! At the end of the day, you're investing in your information technology, and you simply can't afford to leave it vulnerable.
If potential issues are uncovered early on, they're relatively simple and affordable to fix, however, if they're found long after they've started, it's likely going to be more costly and timely to resolve. Our team of IT professionals will come in, perform a thorough network evaluation, uncover potential issues, and help you resolve those issues as soon as possible.
Schedule your network evaluation and let our team of IT professionals help you uncover hidden issues before they become costly emergencies. Call (403) 457-1478 or send us an email: info@ctechgroup.net.
My passion is to make my mark on the world in a positive and lasting way. I want to set an example for my son that his father can compete with integrity in today's world, be very successful, and leave the world a better place for him.
Combining my technical/business-based education with a long career steadily progressing up the corporate ladder, I decided to build a company that held true to my values. So, I founded and designed the next generation of IT support firm: CTECH Consulting Group Inc. We are a completely automated, cloud-based IT company designed to compete against any other IT firm without the overhead. We promote a lifestyle to all our staff where they can work anywhere, at any time, access any information on any device that is relevant to their job, and collaborate with anyone they want to.